《Sitting Down Here》是挪威女歌手Lene Marlin( 琳恩·玛莲)演唱的一首歌曲,发行于1999年,台湾女歌手林忆莲曾经成功翻唱过。
清新的曲风,欢快俏皮的调调。琳恩细腻甜美的嗓音似乎带你穿越回自己的青春,只有来自北欧童话的精灵,才能吟唱出如此的天籁之音。
曾经想过有一天我会走进你的世界里,但我现在正坐在这儿,你却视而不见,好像我是隐形人,我发誓会让你有同样遭遇的一天。
其实爱情的道路从来就不平坦,何必耿耿于怀、针锋相对呢?也许是因为女孩太年轻的缘故吧。
Lene Marlin 1980年出生,挪威女歌手,一个来自北国的音乐精灵。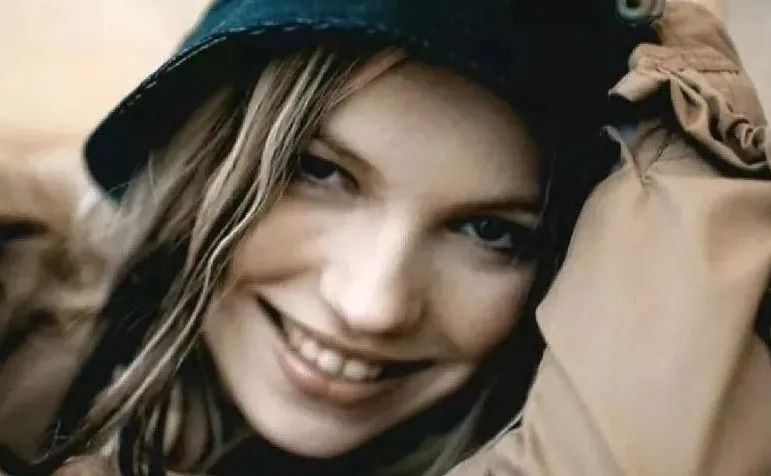 Sitting Down Here - Lene Marlin
I'm sitting down here
But hey you can't see me
Your words cut rather deeply
They're just some other lies
I'm hiding from a distance
I've got to pay the price
Defending all against it
I really don't know why
You're obsessed with all my secrets
You always make me cry
You seem to wanna hurt me
No matter what I do
I'm telling just a couple
But somehow it gets to you
But I've learned how to get revenge
And I swear you'll experience that some day
I'm sitting down here
But hey you can't see me kinda invisible
You don't sense my stay
Not really hiding not like a shadow
Just thought I would join you for one day
I'm sitting down here
But hey you can't see me
I'm trying not to avoid you
Just don't wanna hear your voice
When you call me up so often
I really don't have a choice
You're talking lie you know me
And wanna be my friend
But that's really too late now
I won't try it once again
You may think that I'm loser
That I don't really care
You may think that it's all forgotten
But you should be aware
Cause I've learned to get revenge
And I swear you'll experience that some day
I'm sitting down here
But hey you can't see me
Kinda invisible
You don't sense my stay
Not really hiding not like a shadow
Just thought I would join you for one day
I'm sitting down here
But hey you can't see me kinda invisible
You don't sense my stay
Not really hiding not like a shadow
Just thought I would join you for one day
You seem to wanna hurt me
No matter what I do
I'm telling just a couple
But somehow it gets to you
But I've learned how to get revenge
And I swear you'll experience that some day
I'm sitting down here
But hey you can't see me kinda invisible
You don't sense my stay
Not really hiding not like a shadow
Just thought I would join you for one day
I'm sitting down here
But hey you can't see me kinda invisible
You don't sense my stay
Not really hiding not like a shadow
Just thought I would join you for one day
I'm sitting down here
But hey you can't see me kinda invisible
You don't sense my stay
Not really hiding not like a shadow
Just thought I would join you for one day
I'm sitting down here
But hey you can't see me kinda invisible
You don't sense my stay
Not really hiding not like a shadow
Just thought I would join you for one day
Northern Europe is a heaven of music,where various talents vie each other,among whom Lene Marlin has always been tugging my heartstrings not because her stunning beauty enslaves me but because her dazzling gift captivates me."Sitting Down Here",one of her representative songs,invites me to tune in repeatedly,because the theme more than catches my eye.Needless to say, when we fall in love with the one after our heart and pursue him or her for a long time but get rejected,with the cold words cutting our heart into billions of pieces, we are humbled and humilitated,perhaps with tears flying.
What breaks our heart is that even when we sit down beside them,they choose to ignore us,as if we were a shadow.Then we make an important decision not to be a loser but a revenger and put them into our shoes.Alas,as William Shakespeare put it to the point,the course of love never did run smooth,therefore it makes sense for a failed lover to forgive their partner and not to adopt a tit-for-tat approach so that our society is more harmonious.
Just as I have mentioned on various platforms,only North Europe can be regarded as the music kingdom home to numerous world-known singers whose splendor can illuminate the entire universe,providing enough light to show the way forward for successors and piling pressure on them.
Among them Lene Marlin stands light years ahead with her halo dazzling our eyes forever and ever.Oh,"Sitting Down Here" speaks the girls' mind out.As is known to all,it is inexpressibly heartbreaking when a girl is sitting down right with her boyfriend,he intentionally ignores her,regarding her as nonexistent,just because some inappropriate remarks by her to a couple of her friends offend him.
Alas,such a narrow-minded boy fails to deserve her love,therefore she makes a sensible decision to take revenge on him and finally ditch him,because she is more and more keenly aware that the journey of life is not free from ups and downs,trials and tribulations.
Moreover,it is God's arrangement that before we come across our right partner,we must go through the challenges of a few unsuitable guys or gals.Haha,in this sense,the girl should have zero reason to take it too hard,because there are plenty more fish in the sea.
To be frank,I have a soft spot for Lene Marlin,who is more than a nymph from the unique Northern European forest meant to allure me all these years,with her"Sitting Down Here" having been listened to for the nth times and having been made several comments.However,it still heartens me to relish this unique song again before pounding my pillow.
Haha,I can fully understand how it feels to sit down before the very one who steals our heart but receives no response,as if we are as invisible as air.So we have no choice but to get back,crestfallen and heartbroken to such a point where no amount of telephone,no amount of apology and no amount of petition can rekindle our fire.Haha,perhaps,such a shallow love will react this way.Haha.
@liangzh759 精彩点评

这世上最淡漠的感情就是——坐在你的对面,你却视而不见。
你的世界我无法进入,我的未来你也不必参与。
@木木精彩点评
我坐在这里,看人来人往,想缘来缘去,你却在哪里?